Twin Cities | Old School Jazz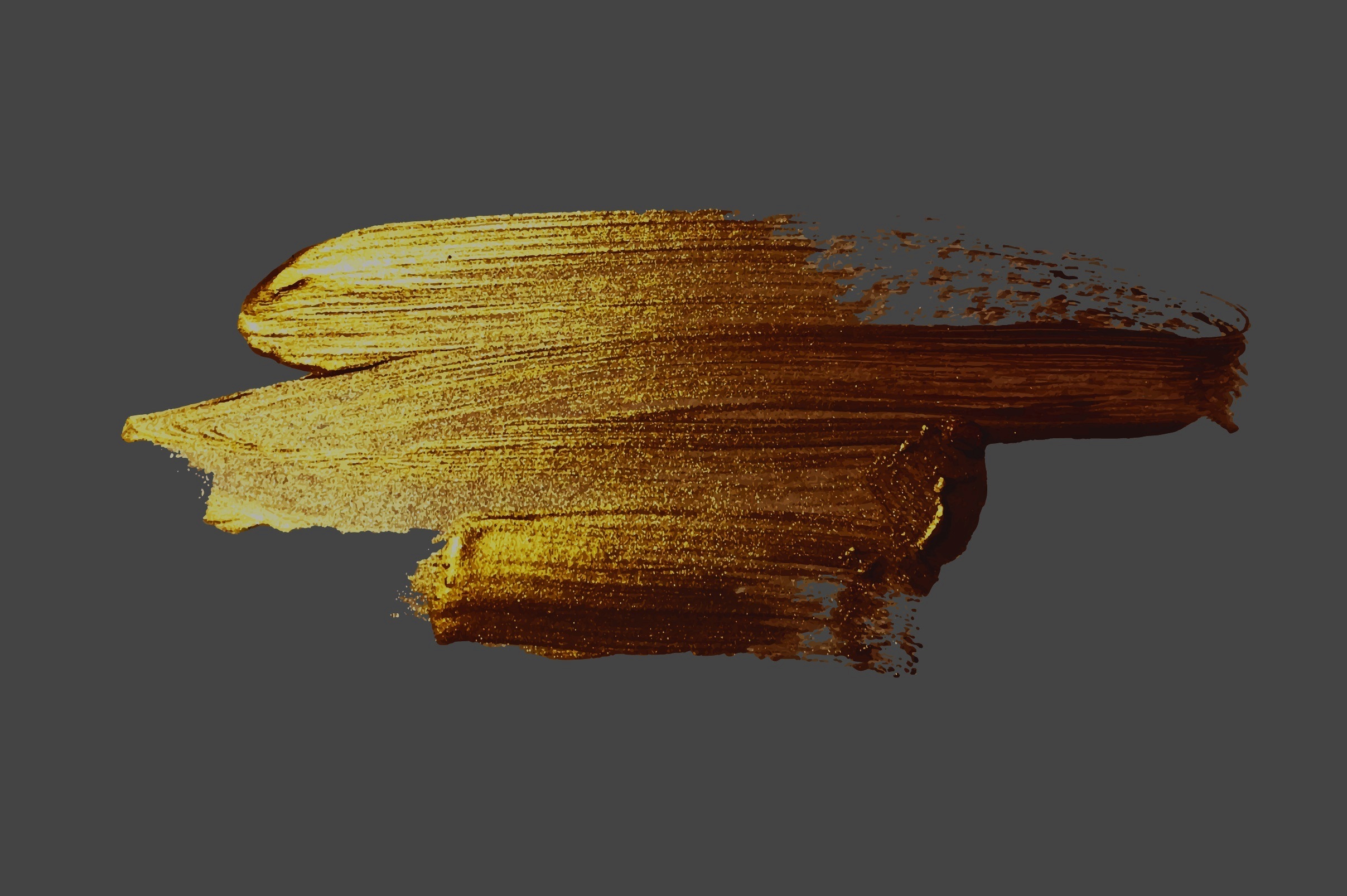 Tipping the Scales of Jazz
Beguiling us with intimate and winding improvisation from a bygone era, Court's In Session infuses the jazz of yesteryear with a freshness steeped in dexterous devotion. Court's in Session truly tips the scales of Jazz.
Great Jazz has always been that way. Under-girded with a syncopated meter that predates its players, jazz lives for today. Musicians stand on the shoulders of those who went before, improvising in intimate gatherings where audiences are as much a part of the music as the band.
Sinuously chromatic harmonies take us to distant times and places. Then, pulling us back to the here and now, old school cadences coalesce with rhythms that sing your socks off. Aficionados and non-toe-tapping listeners, alike, think they can dance. Should dance. Must. Dance. That's Court's in Session.
With keyboards that rock the house, a sax whose dexterous runs woo the soul, a double bass that makes listeners want to take a knee, and drums whose complex rhythms remind us why jazz is played best by an experienced hand. Top that with Courtney Burton's rich vocals, and this case is settled in your favor. Court's in Session!
Woven between the pieces are each song's unsung story about a shared heritage that crosses lines with iconic American spirit. Jazz. Pure. Full. Transporting.
Plan to be beguiled by Court's delivery of hits like Lullaby in Birdland, Shiny Stockings, That's All, New York State of Mind, Crazy He Calls Me, Sway, Summertime, Is You Is or Is You Ain't My Baby, and I Love Being Here With You.

It's a night on the town, an event to be remembered.
The verdict is in.
Court's in Session delivers.
Jazz. The way we love it.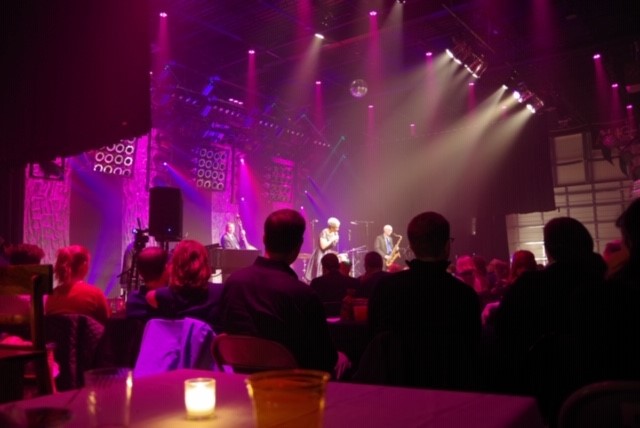 Courtney Burton's smooth and soulful voice is supported beautifully by her authentic ensemble to produce great interpretations from the glory days of jazz. Courtney and her band do justice to the art form of jazz in the most sincere and classic manner.
Paul A. DeStefanon | New York area Jazz Enthusiast, Drummer, Foodie, Business Leader
Radio Spot
March 2019
Interview with KBEM'S Phil Nusbaum
Courtney Burton | Vocals
Eric Edwalds | Piano
John Etzell | Upright Bass
Rich Goldman | Saxophone, Clarinet & Flute
Ryan Lodgaard | Drums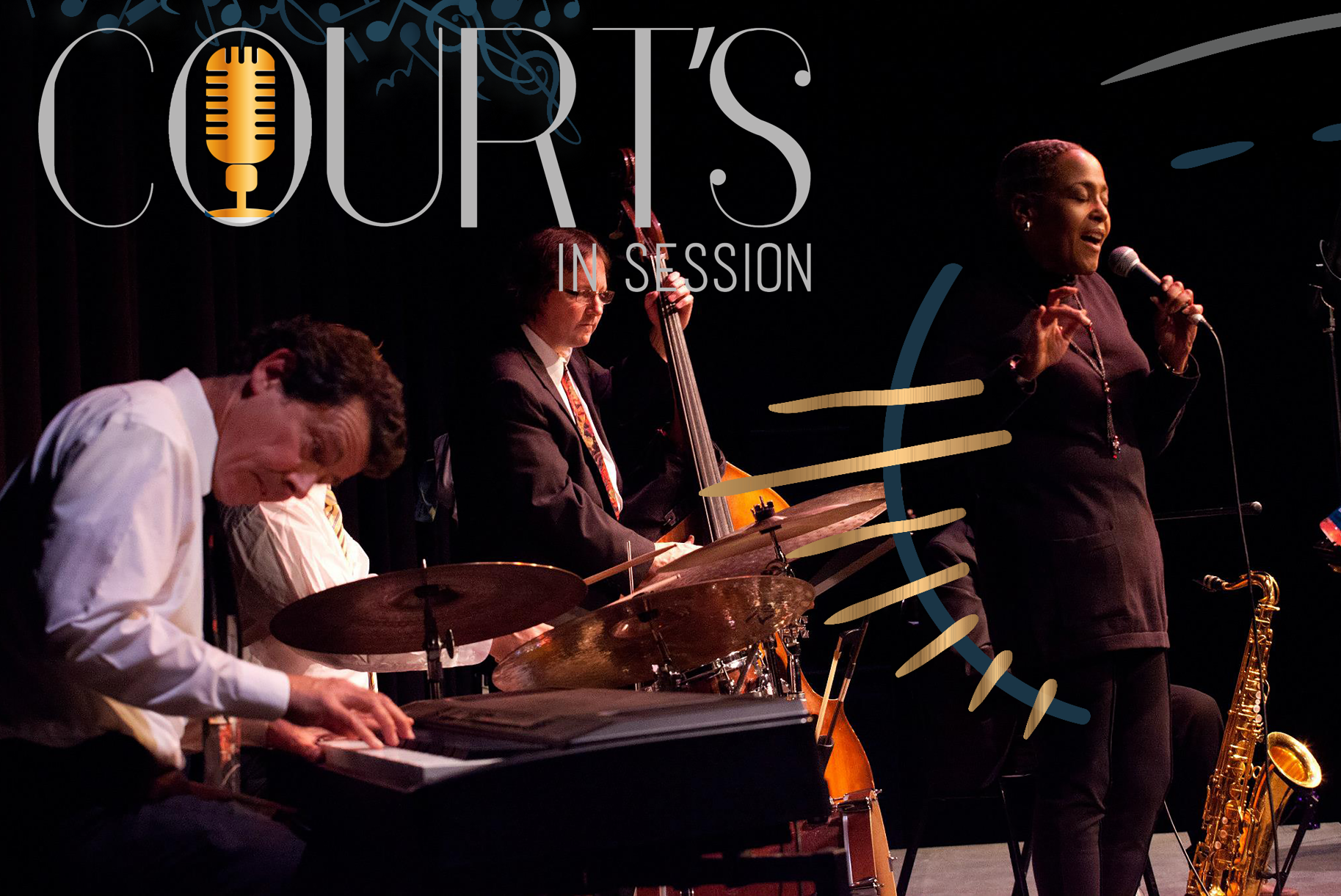 Made our fundraiser that much fundier. -Todd
This performance is like a window on a Golden Age. This jazz ensemble exudes connectedness,
joy & passion.

The best of an era, fresh, classy, fun
& straight from the heart!
Paul